So has Drake really been Racially Profiled.
It wasn't that long ago, when Pusha T reminded some and showed the reest of the world Drake in Black Face. Some of us accepted it. Some of us made excuses for him, while others did not give him a pass on that reckless behavior. So it's with that in his recent past that makes me call BS on his accusation on being racially profiled at a casino. For one, Casinos only see Green, not black and white. That's like anti-Casino. But second, He never stated how he was racially Profiled, only that he was not allowed to spend his enormously large bank account in a casino. So I had to do a little investigating to find out the truth...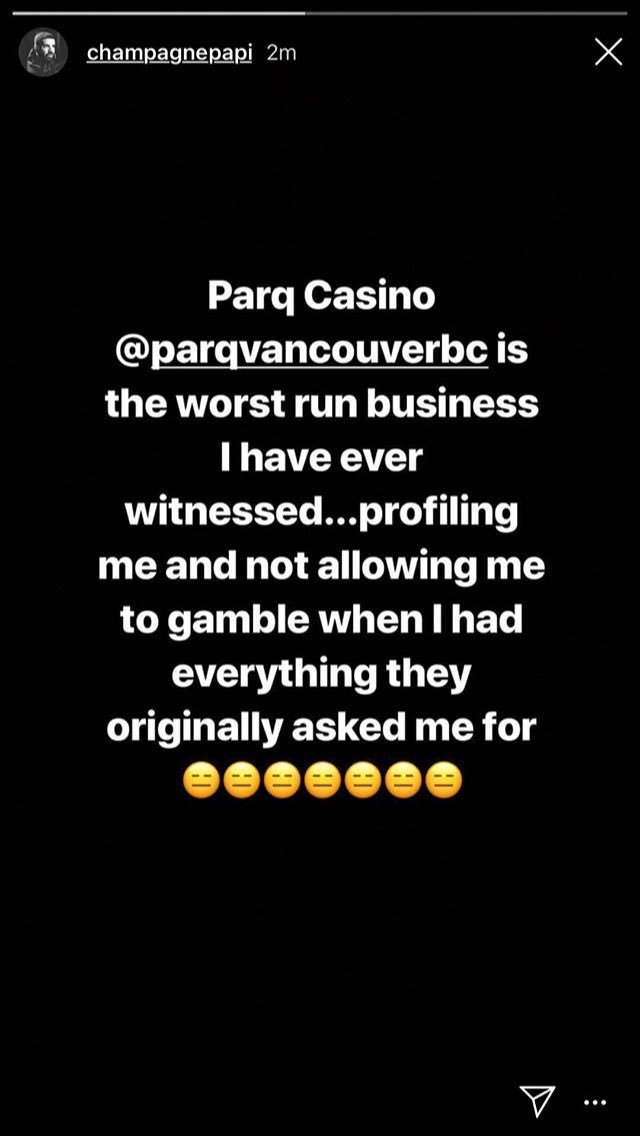 What I mostly found was that the hotel and Casino was investigating the incident without any cooperation from the artist nor his entourage. Then, I decided to entertain the comment section of ParqVancouverBC Instagram posts and was astounded of all the Drakes fans Comments on his alleged altercations. That's when I ran across a response from what seem to be an employee of Parq, who had a reasonable explanation worthy of researching.
So according to gaming regulators
BCLC
, they have restricted certain activities that would have otherwise been used to launder money for criminals. So they weren't saying that Aubrey was to black to gamble there. But that there are to many dope dealers in Canada.