Cheryl Cooley
Original Guitarist of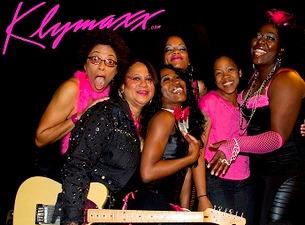 Klymaxx is back with the Original Guitarists Cheryl Cooley. For all you that are to young to know and those of you that were to stuck in the house and never heard of the 1984 platinum album Meeting in the Ladies Room,
Klymaxx was one of the first All Female Band. Playing live instruments, each of these ladies had a talent to be reckoned with. Formed in 1979 by producer/drummer Bernadette Cooper, guitarist Cheryl Cooley and keyboard player Lynn Malsby. The original lead vocalists were Lorena Porter Shelby and Joyce "Fenderella" Irby, who later left for a solo career. In 1990, the group became a trio, with Shelby, guitarist Cheryl Cooley, and keyboardist Robbin Grider. "I Miss You" was a major hit for the band in 1985.
Now, Back with a whole new crew for the millennials, they are bringing the funky Pop style back and mixing it with new age recording, has made this a must have looking at the current state of the music industry.
Cheryl chops it up with Mr. E reminiscing, talking music industry practices (a must hear for up and coming artists), juggling her church life with her secular life and being an overall good person who people want to see make it. So tune in below and catch up, if you arent meeting her for the first time, With Klymaxx's original Guitarist
Cheryl Cooley